Meet our dealers in Florida, USA!
Boating is still booming in 2021. As one of the most popular socially distanced activities in times of Covid-19, demand for boats and yachts has dramatically surged.
In one of the strangest years to date, outdoor recreational activities remain a safe and enjoyable way to restore some normalcy in our everyday lives. At BOATIM, we've certainly felt the shift—discover our marketplace for boats and yachts!
That's why we're so excited for you to meet our trusted Florida partners because we couldn't have done it without them. So today, we're shining the spotlight on a few of our spectacular dealers who just might help you find the perfect boat for sale in Florida.
Pop Yachts
Pop Yachts came on the scene in 2009 and changed the boat dealer market with their team of eccentric and compassionate salespeople. Headquartered in Sarasota, Florida, Pop Yachts is one of the largest boat and yacht brokers in the US. They sell 1,900+ watercrafts annually across 33 states, and we couldn't be more proud to have them as a partner.
Discover their boats and yachts for sale ›
Off the Hook Yachts
Off the Hook Yachts opened in 2012 with one goal in mind: to provide premier service for clients in the selling, purchasing, and trade of their boats. With offices in North Carolina, Alabama, Tampa Bay, New Jersey, Maryland, and Fort Lauderdale, we're glad to have their immense expertise on board.
Edward Yacht Sales
Our partners at Edward Yacht Sales, based in Florida but serving all over the southeast, have been in business for more than 17 years. Their motto is "You dream it – we find it," and after working with the yacht brokers at Edward Yacht Sales, we know this to be true. They act as the client's trusted advisor throughout the process, from shopping, making an offer, sea trial and survey, closing, and enjoying the vessel.
Marine Connection – West Palm Beach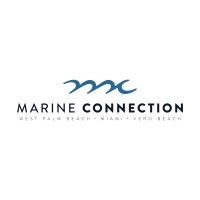 Marine Connection offers a vast selection of used boats located within a short driving distance of three international airports. If you're in the area, you'll definitely want to check out this boat dealer's 3.5-acre facility to find a great boat for sale in Florida. And if you're not, you can visit Marine Connection – West Palm Beach and check out their inventory on BOATIM's marketplace.
Learn more about Marine Connection ›
Worth Avenue Yachts
Worth Avenue Yachts is a leader in yacht sales, charters, and new yacht construction. Luxury is the name of the game when you're working with Worth Avenue. They want their customers to reconnect with the beauty of the places and people of our world, such as the numerous beautiful Spanish coastlines. As they like to say at Worth Avenue, it's time to find your luxury yacht.
Explore their boats for sale ›
Carolina Water Sports & Marine
Carolina Water Sports & Marine is your go-to place for everything marine. Located in Mooresville, North Carolina, they are an authorized Centurion, Supreme, Monterey and Berkshire pontoon dealership. Carolina Water Sports & Marine carry a large selection of new and pre-owned boats and we're so glad to have them as a trusted boat dealer on our marketplace.
Take a look at their inventory ›
Nautical Ventures
Introducing the dealers at Nautical Ventures, where they find meaningful enjoyment in connecting soon-to-be boat owners with their watercrafts. They'll help you through the process to help you find the perfect fit for your lifestyle, whether it's a fishing boat or a yacht. Plus, they'll help you apply for financing if needed.
We're proud to have these amazing dealers on board and know they'll be instrumental in helping our customers find the best vessel for them. A sincere thank you to all of our dealers from us at BOATIM, and we're excited about what's next.
Explore Nautical Ventures' boats for sales ›
Interested in coming aboard?
BOATIM is more than just a marketplace. We connect the maritime world on one unique platform, with zero onboarding fees to join, free market-leading tools for professional dealerships, and flexible pricing for advertisements, and much more.